FEBRUARY PROMOTION
For orders RM150.00 and above, we are giving you an additional 1x Hammer Bar - Almond Raisin (worth RM14.00) and free delivery within Malaysia.
---
MAKE A CHILD SMILE TODAY!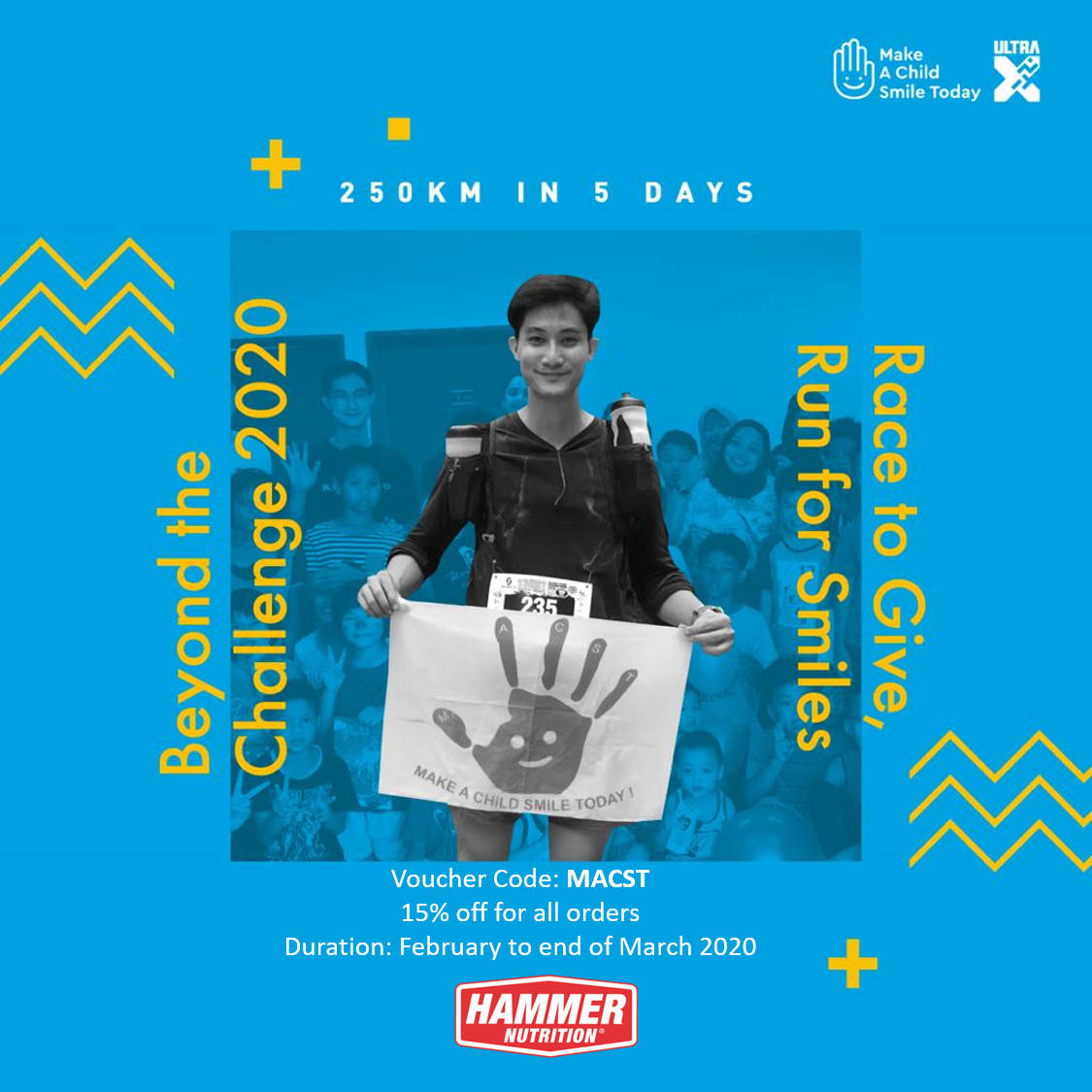 Dr. Jerry is an ultra-marathoner and he is running to raise funds for a good cause title "MAKE A CHILD SMILE TODAY (MACST)". You can find out more by visiting the official Facebook page
https://www.facebook.com/MakeAChildSmileToday/
Dr. Jerry will be travelling to Sri Lanka end of March to take on 250km in 5 days. In support of Dr. Jerry's good cause, we are offering a 15% discount from February to end of March. Unlimited usage of the voucher by keying MACST during your check out process.
Aside from 15% discounts, we are donating 10% of our total sales collected from February to March to Dr. Jerry's "Make A Child Smile Today" foundation. Let us all join our hands to give back to community and make a child smile today!
Please tag us in your social media so that we are able to know how you have performed! We track the following hashtags #hammernutrition #howihammer #hammernutritionmy
Our Instagram is @hammernutritionmy
Our Facebook is www.facebook.com/hammernutritionmy
Take care and Keep Hammering!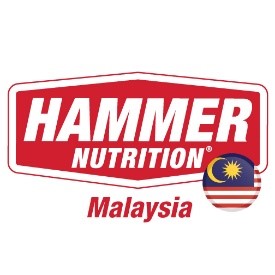 ---